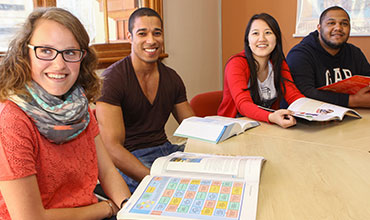 Learning English for Employability
Posted by

Categories

Blog

Date

April 22, 2019
Your education and experience may make you eligible to apply for a job but, to be successful in your job, you will need certain skills. Some will be specific to the job, others will be 'soft skills' or 'transferable skills' that can be used in any jobs. These skills are known as 'employability skills': they are what makes you employable. One of these skills is your ability to communicate fluently in English. Mastering English is necessary in an increasingly globalized world.
As the fastest-spreading language in human history, over the past several decades, English has come of age as the world's lingua franca — the common language. Today, 1.75 billion people speak English — that is a quarter of the world's population. Moreover, this number is only set to grow. By 2020, the British Council forecasts that two billion people will be speaking or learning English.
What is Employability anyway?
According to the International Labor Organization, Employability skills are:
"..The skills, knowledge and competencies that enhance a worker's ability to secure and retain a job, progress at work and cope with change, secure another job if he/she so wishes or has been laid off and enter more easily into the labor market at different periods of the lifecycle".
Is English a key employability skill?
Research conducted by Pearson English indicates that global employees recognize English as a key employability skill. According to Pearson, "We found that one third of learners from global markets like Asia, Europe and South America are learning English to apply for a job in their own country, while another third said they were learning English in order to work overseas. Our research also suggests that global businesses could do more to develop their employees' English skills, as 92% of non-native English speaking employees say English is important for career progression, yet only 7% of those same employees say they are able to communicate effectively at work".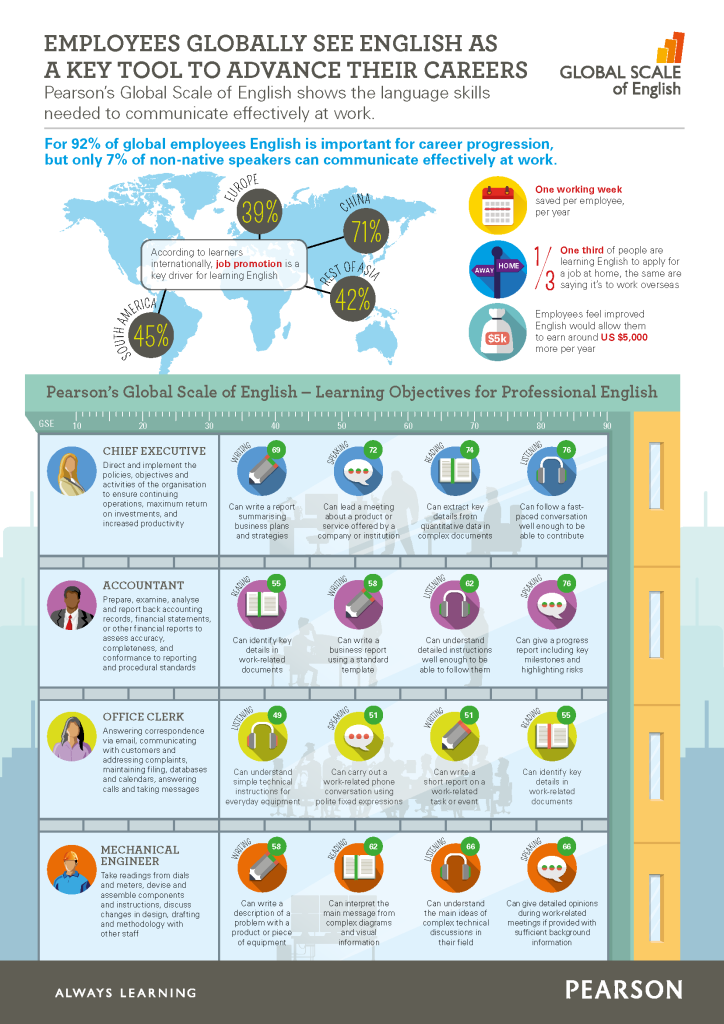 What is needed then?
To help young people improve their employability at home and abroad, they need English language teaching that is learner-focused, and responsive to the needs of the jobs market. We believe this will improve learner motivation and success. It will also benefit those employers who are seeking qualified people who have a good command of the English Language. Moreover, there are needs to develop teachers' competences in student-centered, communicative teaching approaches, as well as abilities to deliver sector specific, authentic English for Specific Purpose programs.
Since employers require diplomas/certificates as a proof of language competence, the testing and accreditation of language competences are of a great importance to this program. Certification offers increased possibilities of finding a job and adds prestige and fast professional development.
To sum it all up, Job related English teaching delivered by well-trained competent teachers within an internationally recognized program would be a great asset for those who are seeking jobs as well as those who are seeking to hire qualified individuals.